I can provide some insight as I just finished doing my 85' Supra Comp.
We were lucky in that the main strings were still in good condition compared to the other "stringers" which were more like soggy news papers and didn't have to rip the cap off as we could access the other stringers. Obviously back in the 80's these boats were all built on Friday shifts. The big goal you want to achieve is getting the boat off the trailer or at least supporting it with blocks so that you can get the hull back to its natural shape. We achieved this on ours by lifting it off the trailer and using wood blocks to support each corner of the transom and bow…we were surprised how much shape came back (almost 1-1/2" on port and starboard).
We ended up using 3/4" plywood laminated together to give additional rigidity. It was overkill but if there were a couple soft spots in the main stringers this would help distribute the load as we also created a new engine cradle and tied the exterior stringers to the mains. I
highly suggest coating every piece of wood in resin
, we put 3 coats on everything as this is the one and only time we want to do it. We also added foam back in as I feel safer knowing its there (it is the proper 2 part closed cell foam, and we also coated the top/sides (where we could reach) with resin to further protect it if we had to trim some small areas.
For reference (as I forgot to grab pictures), we used 1408 weave on the bottom of the stringers where they meet the hull to give added strength and a thin layer of CSM over the top to add extra protection. For the most part the reason they did that in the factory is because they used unprotected wood.
What we started with: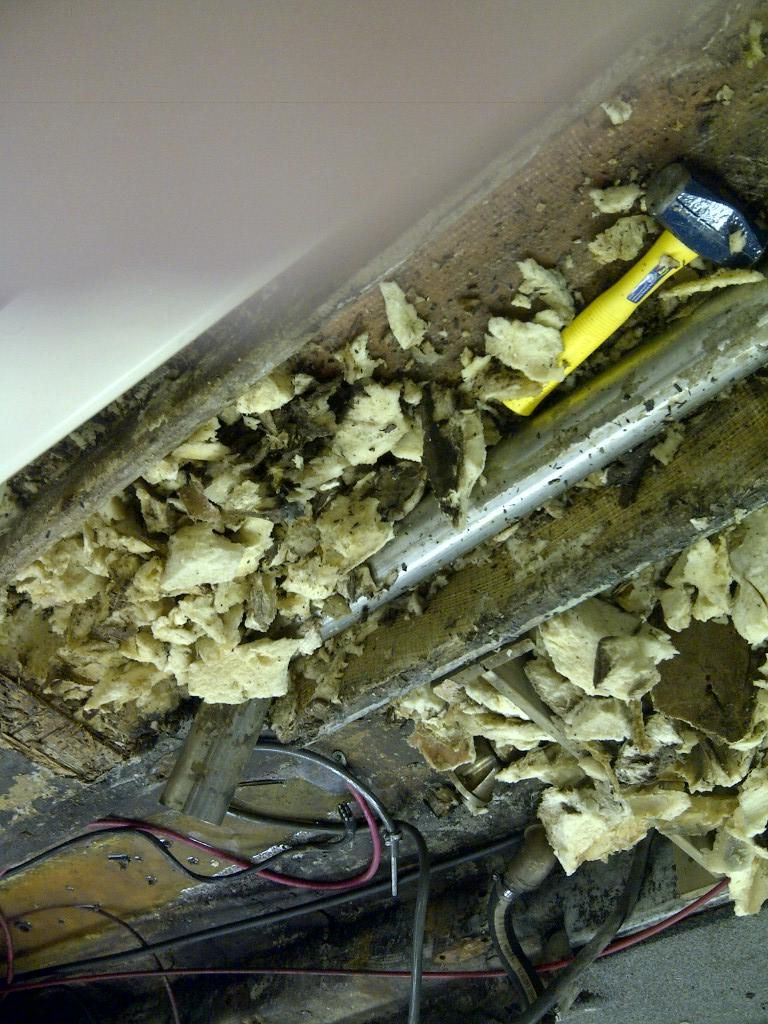 New engine and cradle: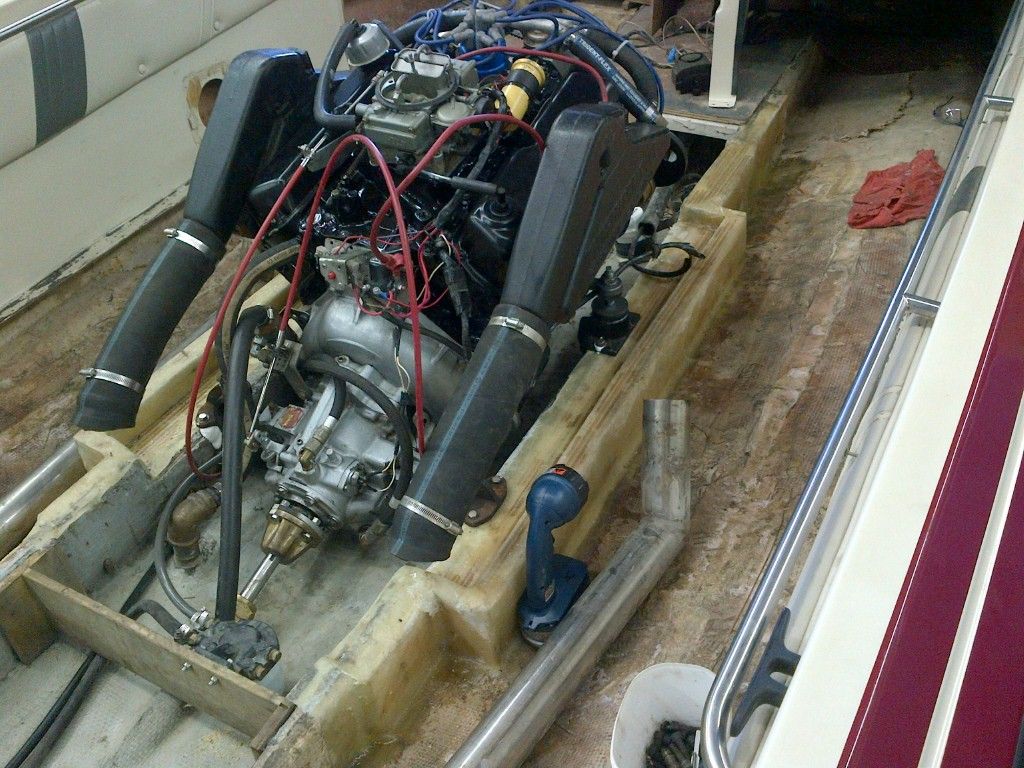 Stringers with the bedding mixture and epoxy sealed:
Foam Installed: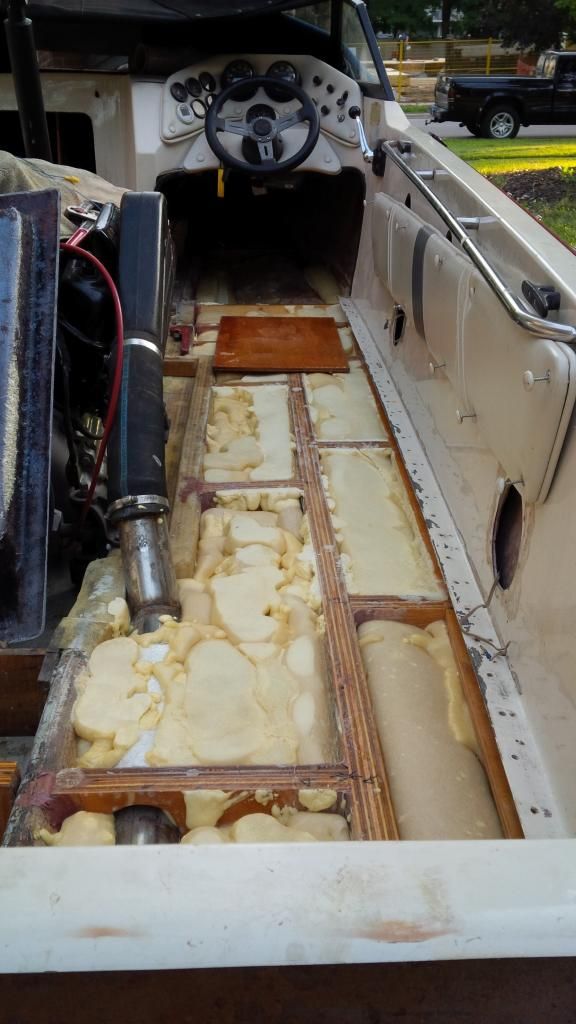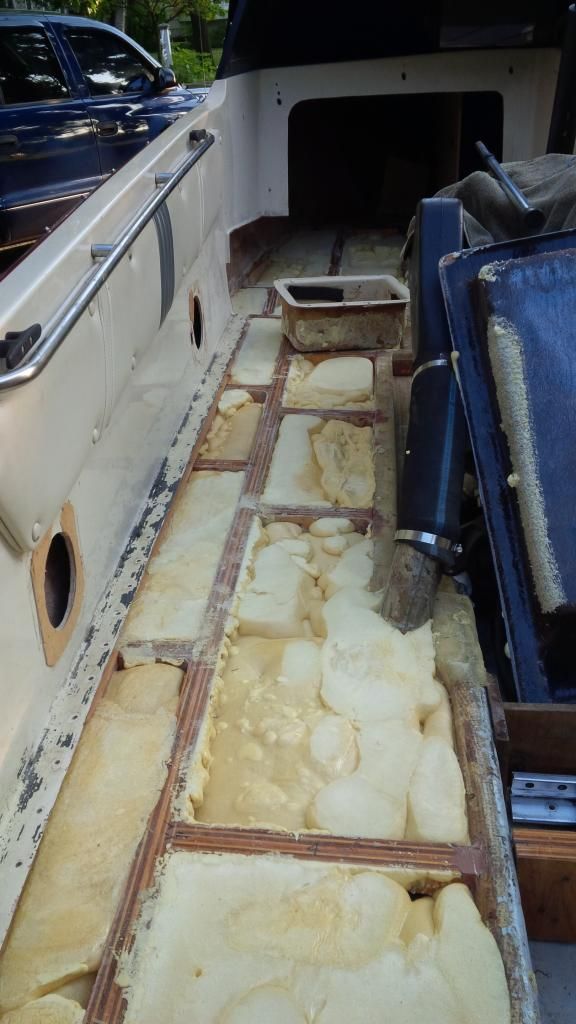 We also replaced the blocks of wood used on the transom for the swim platform and fiberglassed it in, along with aluminum plates which sandwich against the fiberglass and wood for extra load spread: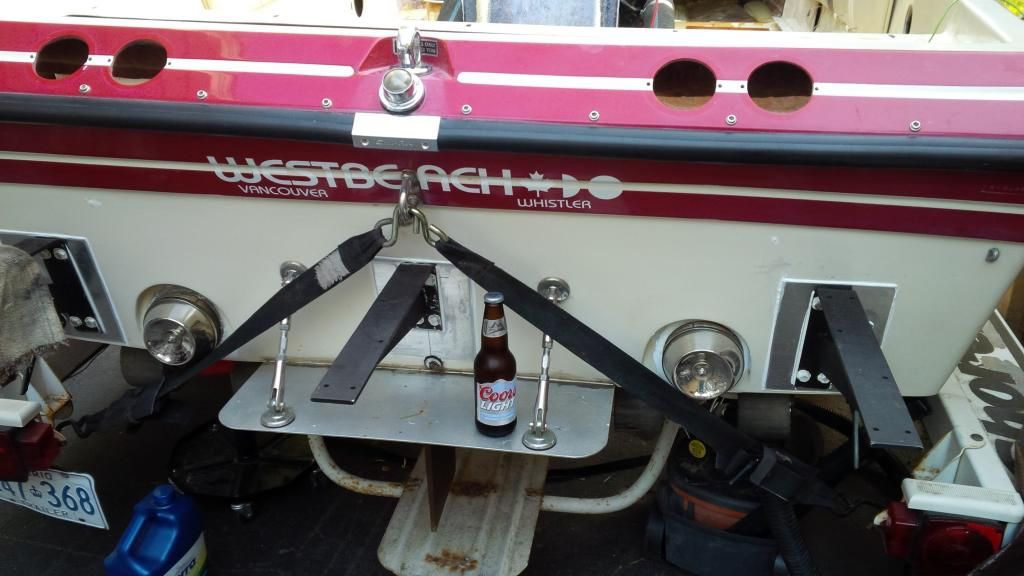 Final Product: