Why do boat manufacturers put carpet in boats? Anyways, my boat is a 97 and the carpet was terrible. It was flattened, smelly, brown and smelly. I thought about doing seadek or gatorstep but decided I wanted something more kid friendly (something that I can pull up and wash out).
So I started by tearing out the carpet.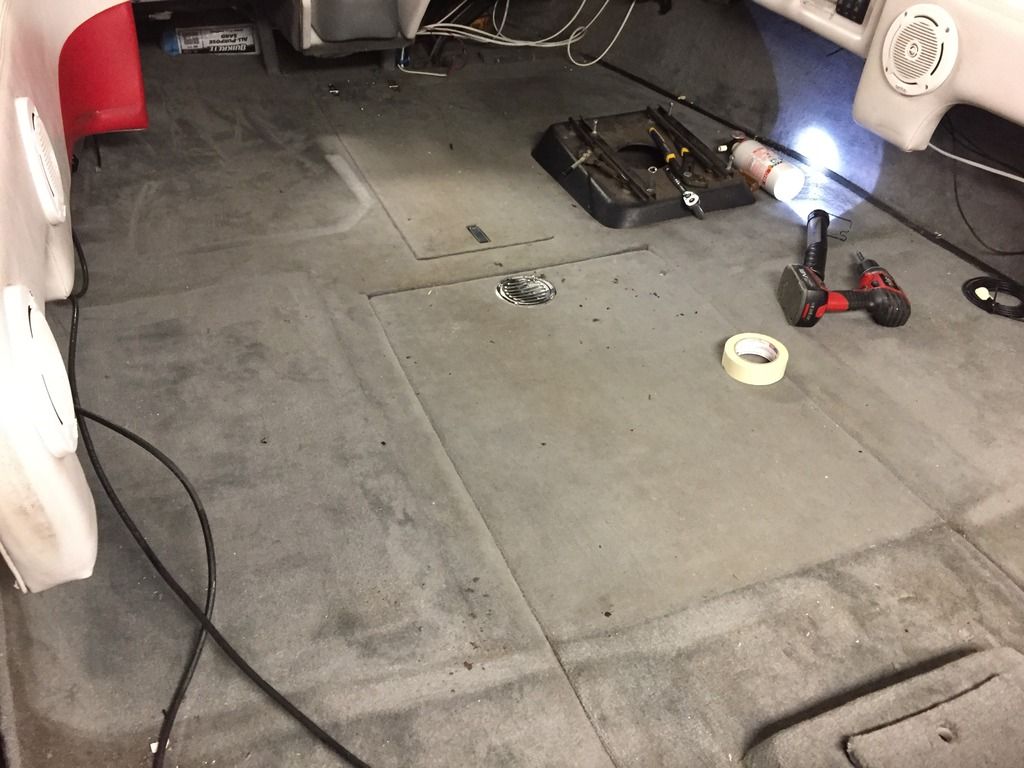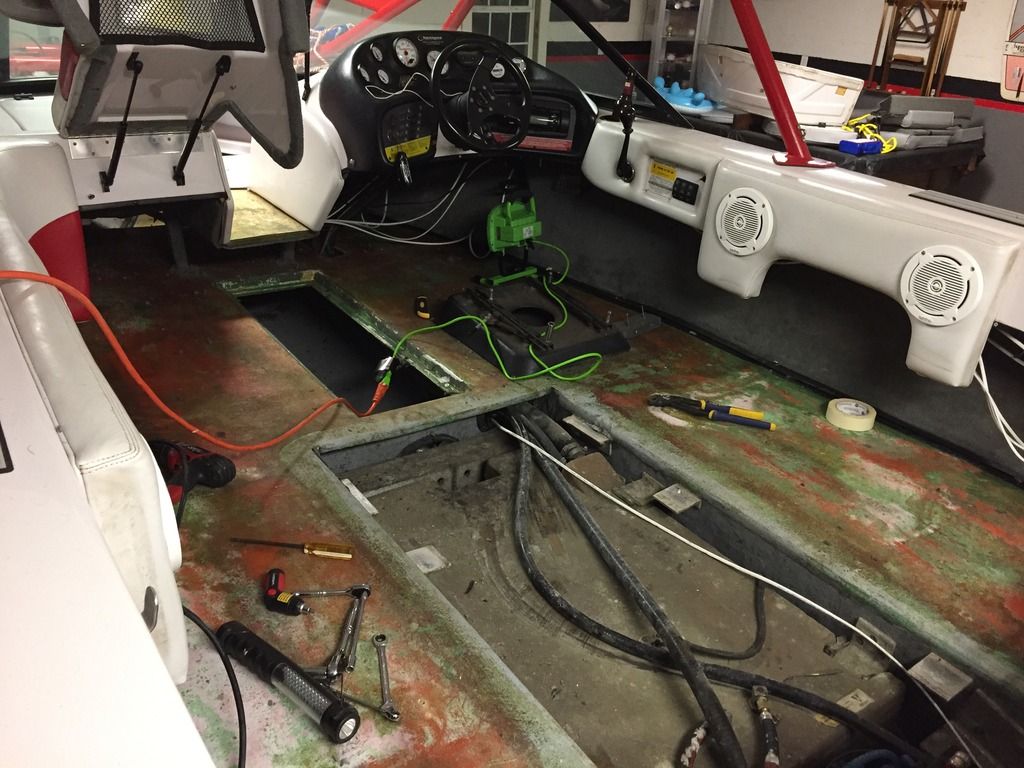 Once the carpet was out, I needed to clean off the glue and also fill in some gaps in the gas tank covering.
I used an angle grinder with flap disk wheel to grind off the glue. Man it was a mess... still trying to clean up my garage....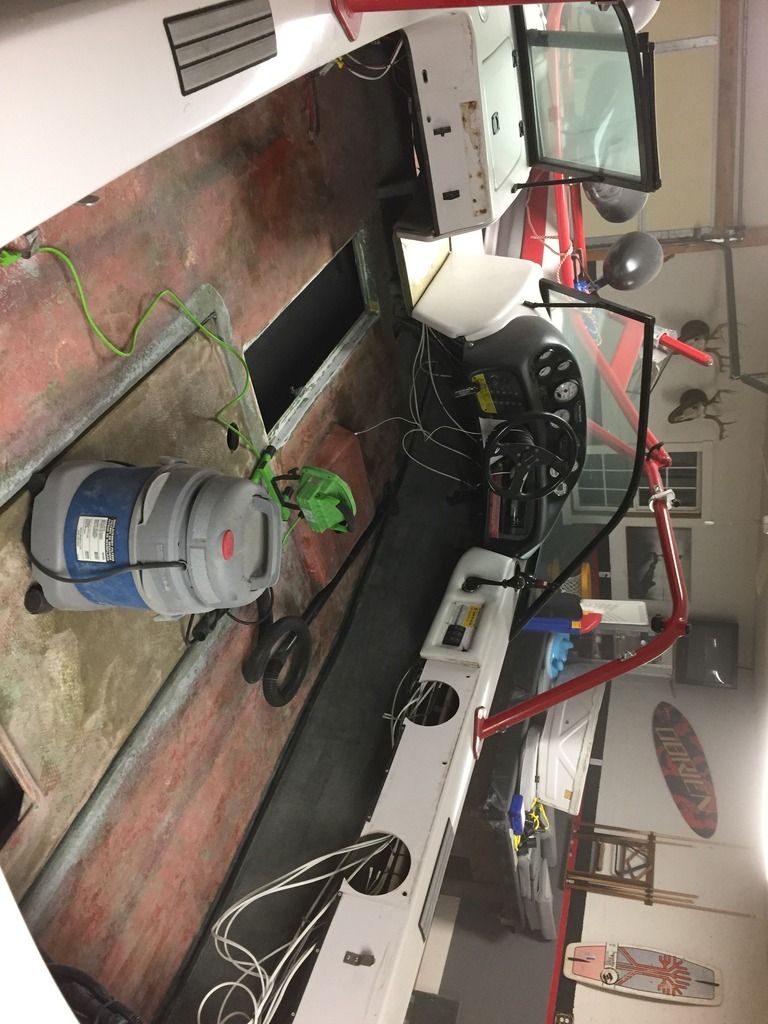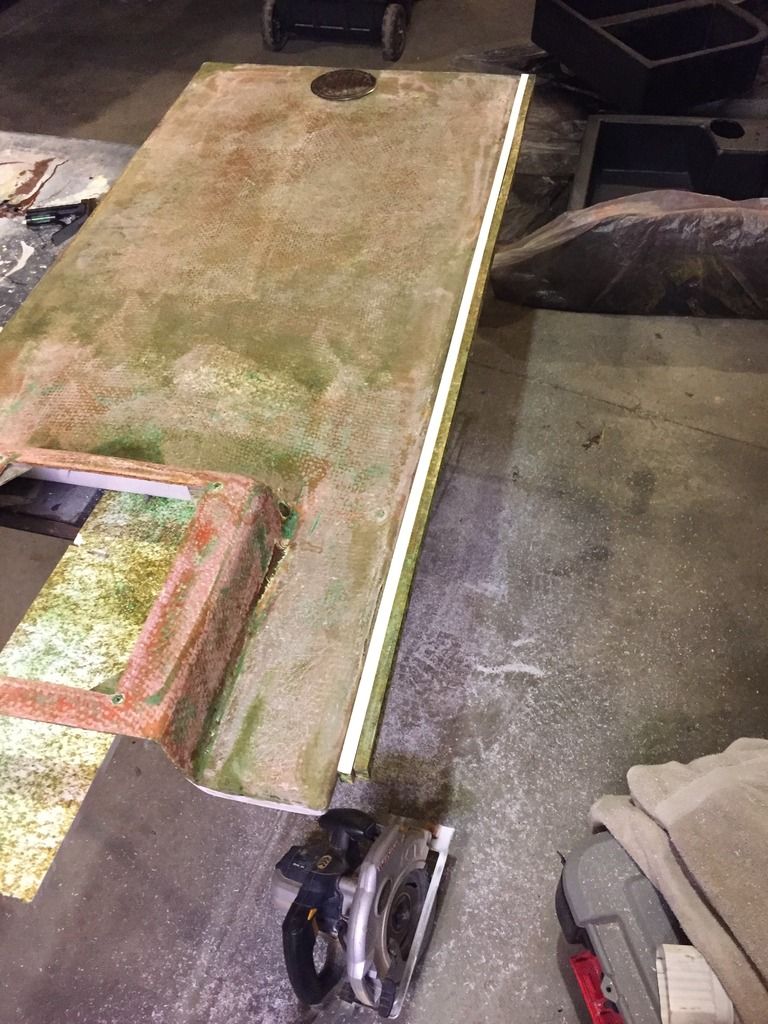 After the glue was out. I needed to put down something to cover up the raw fiberglass. I saw a few people have used tinted truck bed liner so I went that route. I bought Herculiner from autozone and went to town.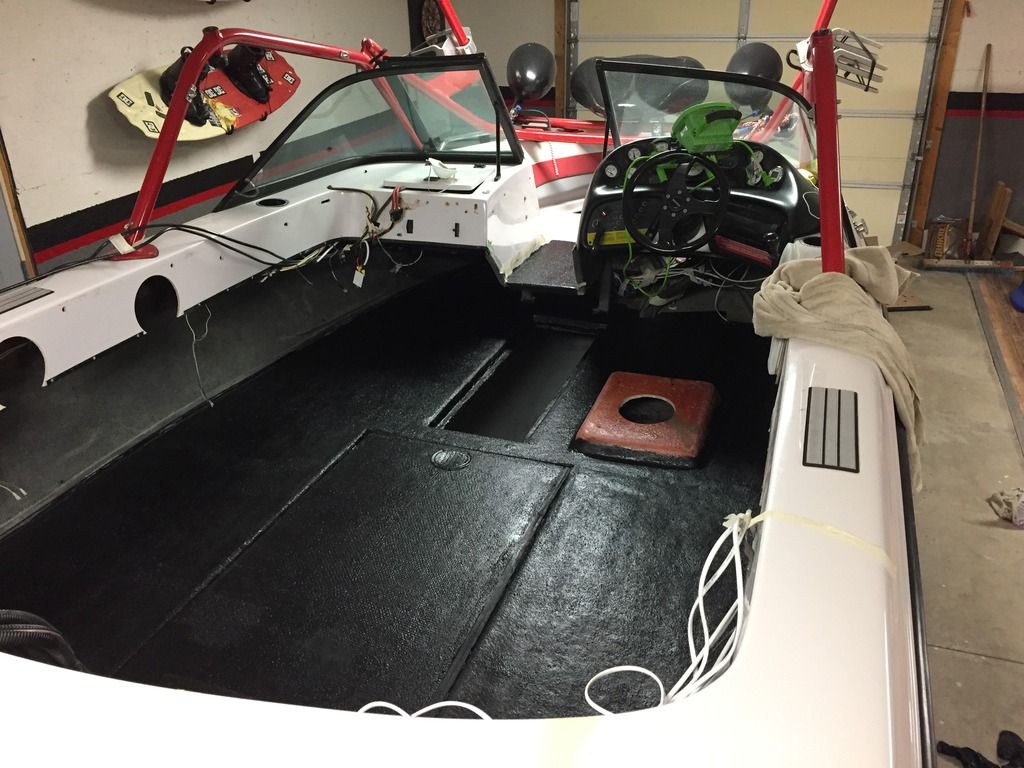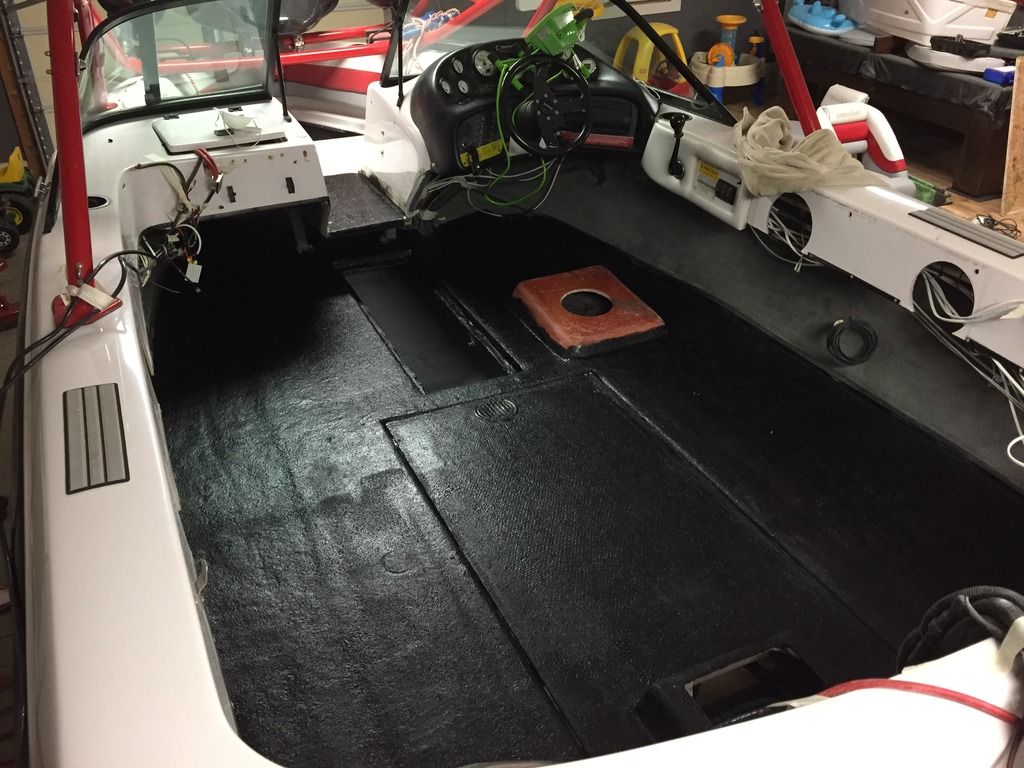 I then used brown paper to create a template for the deckadence flooring..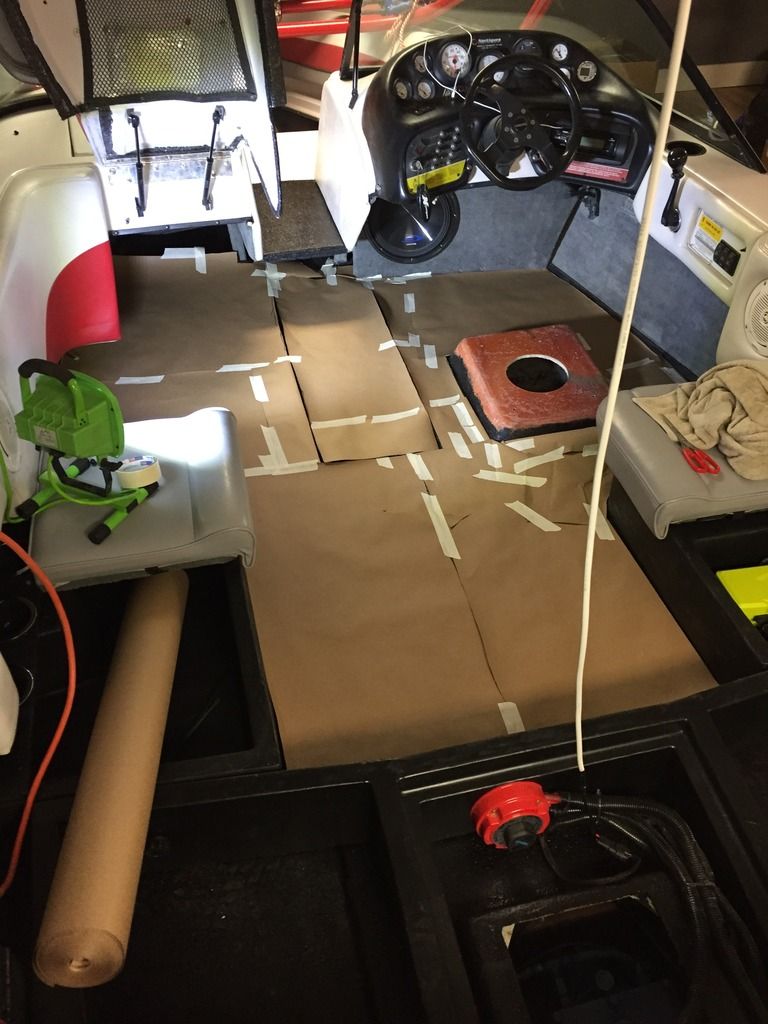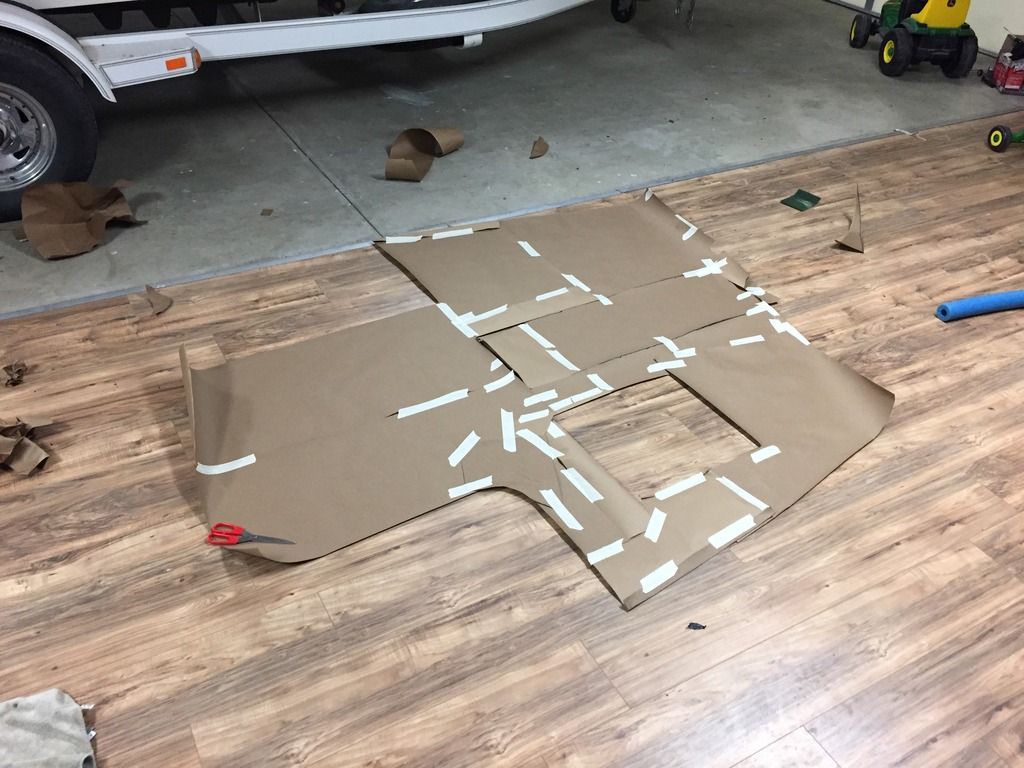 Here is the mats. They came in 3x5 rolls. They are pvc loop mats, not actually deckadence brand but thats what everybody calls them.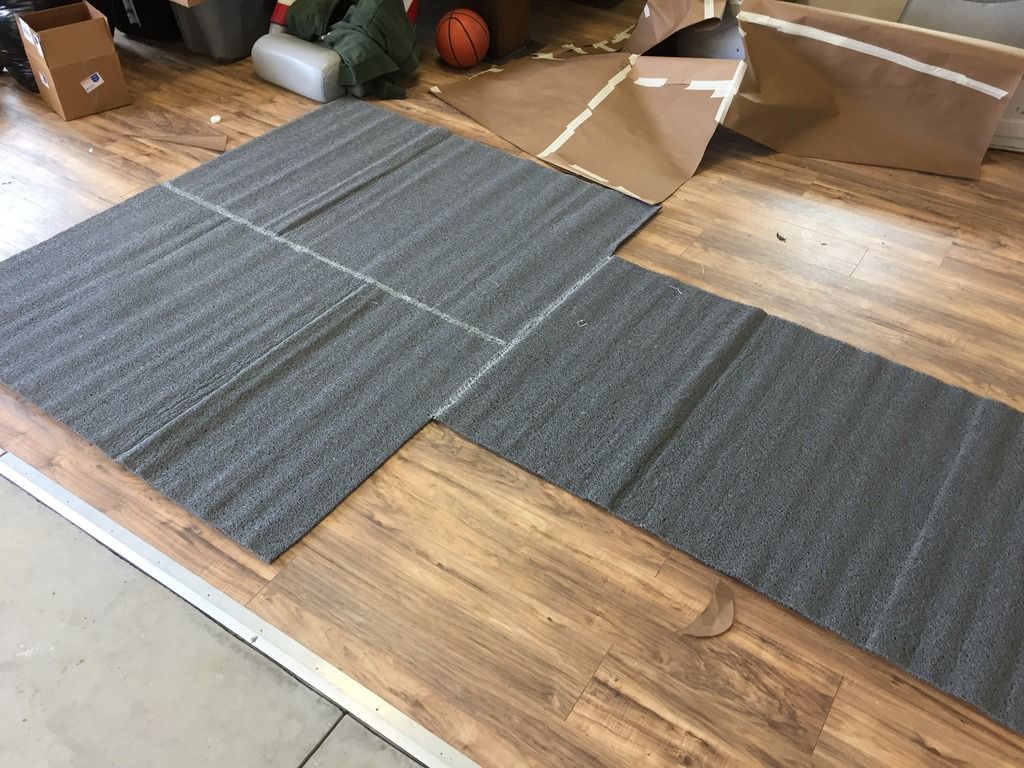 They had to be sewed together with dental floss and glued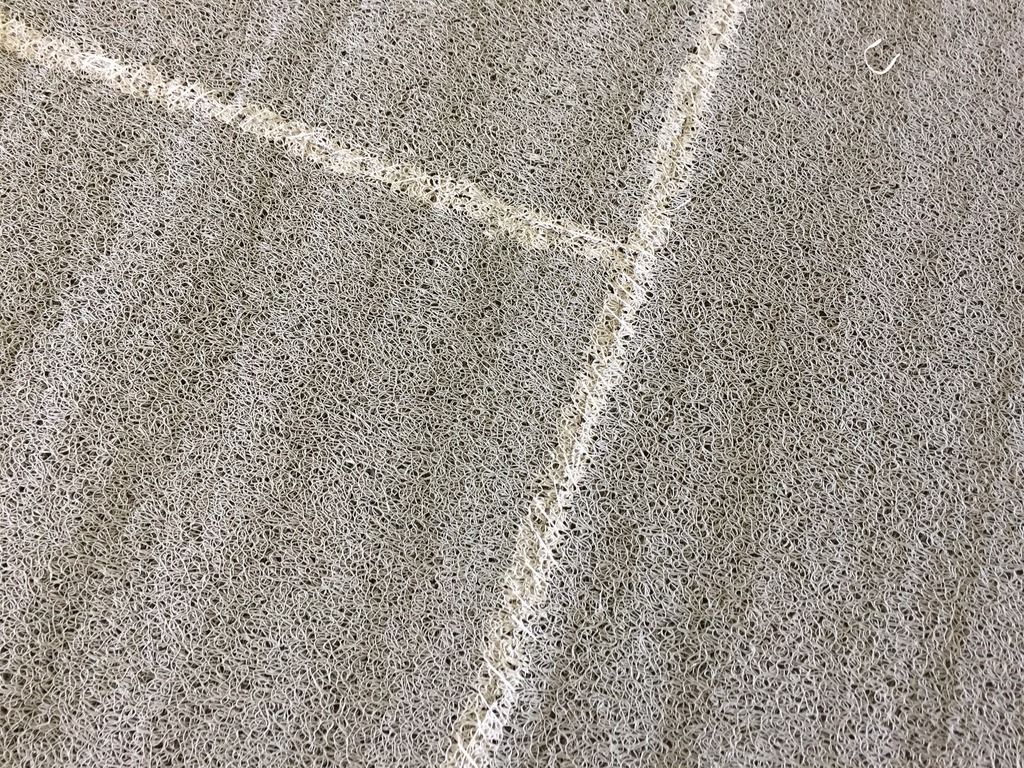 Heres pics of it installed with snaps.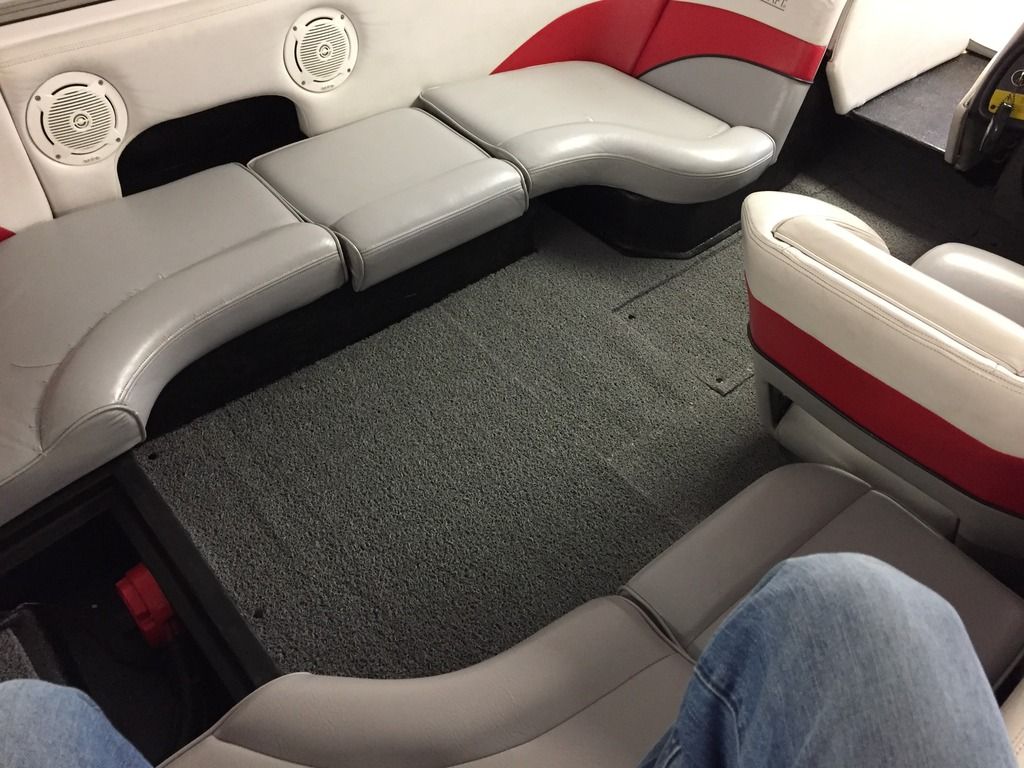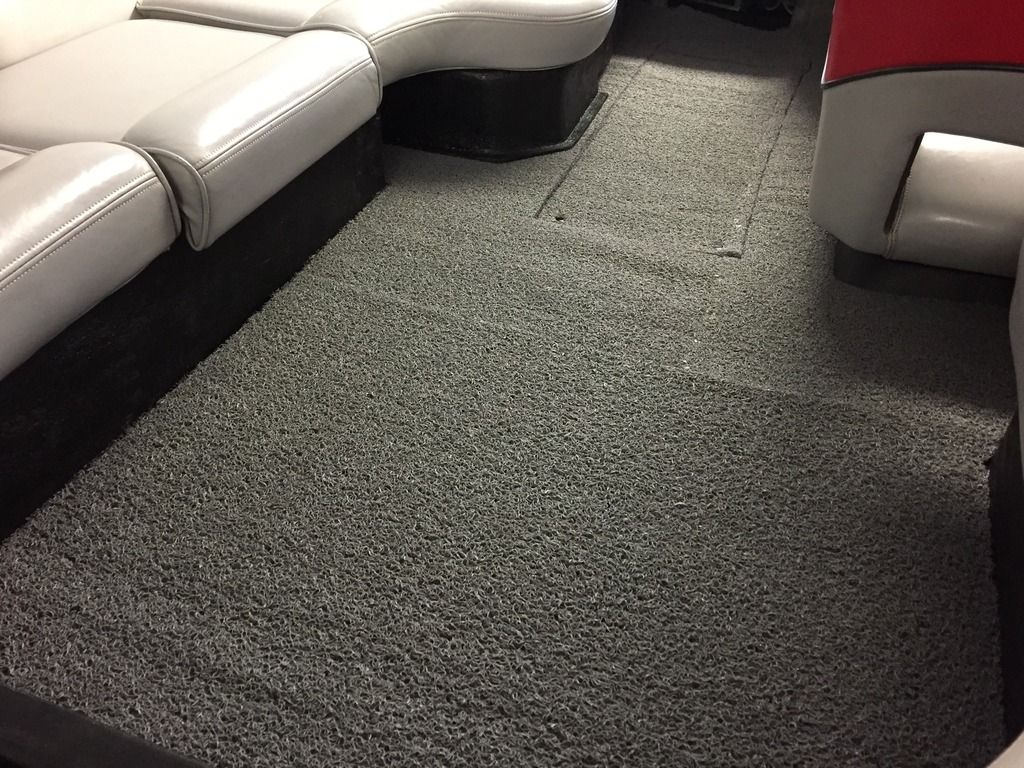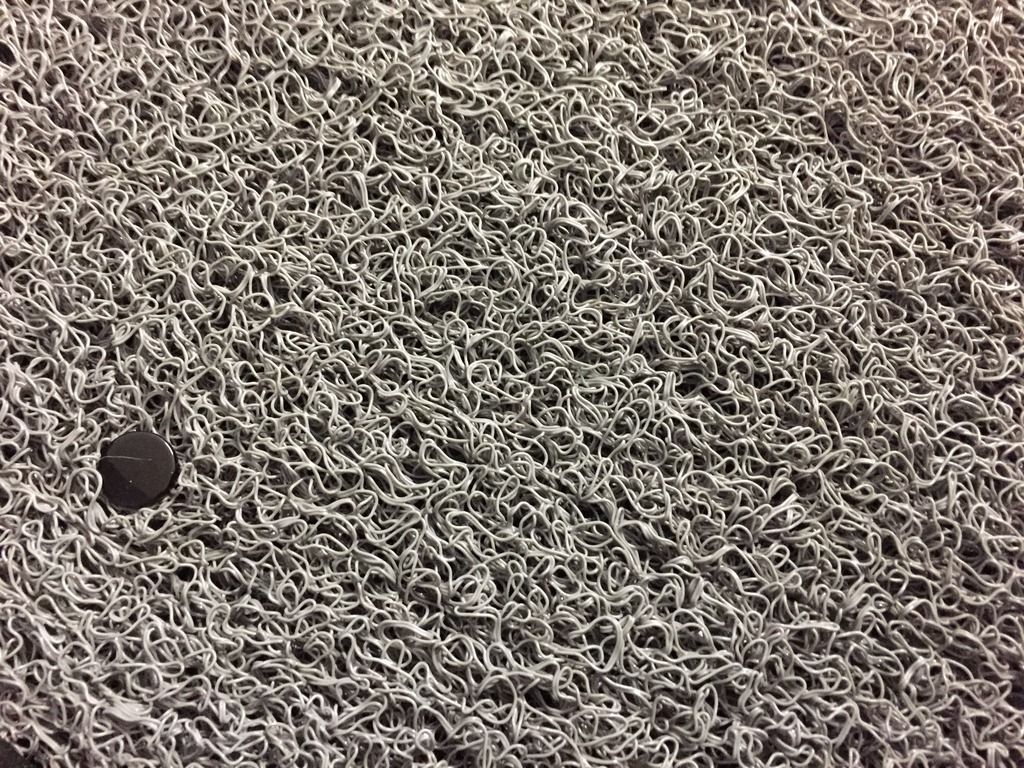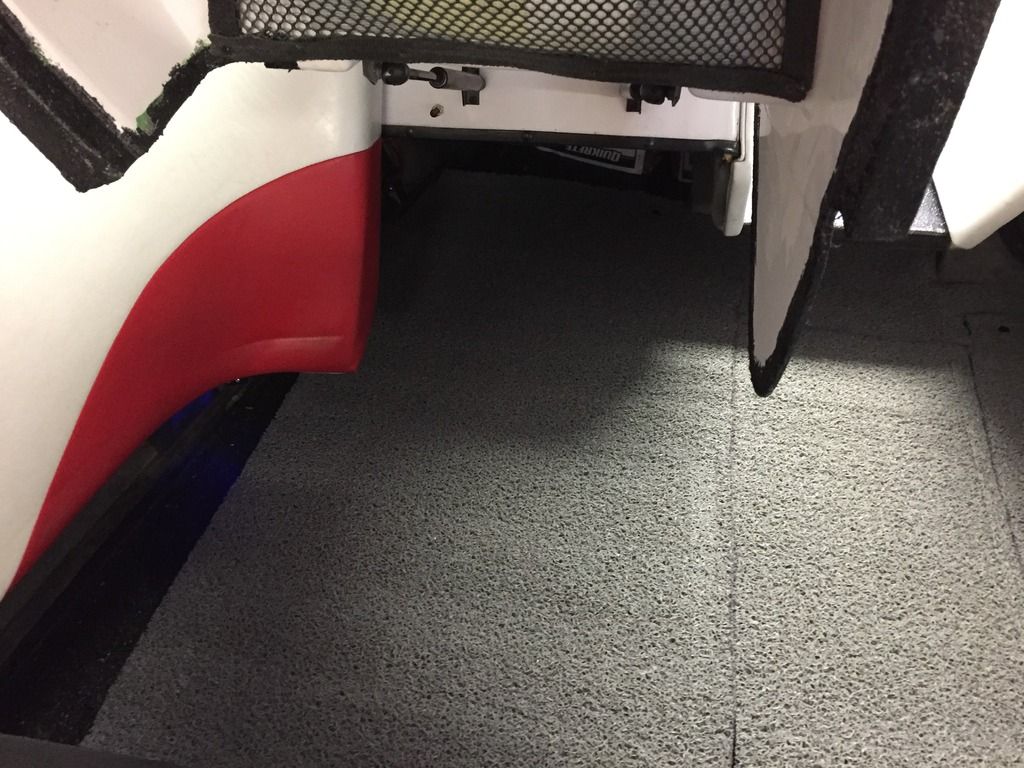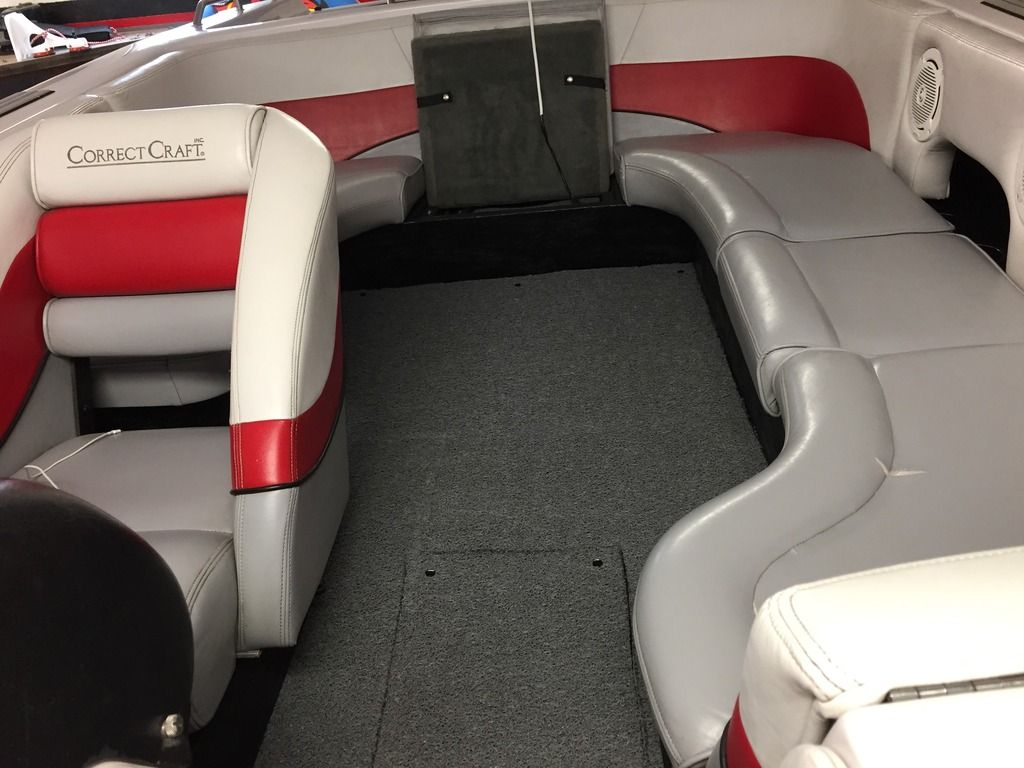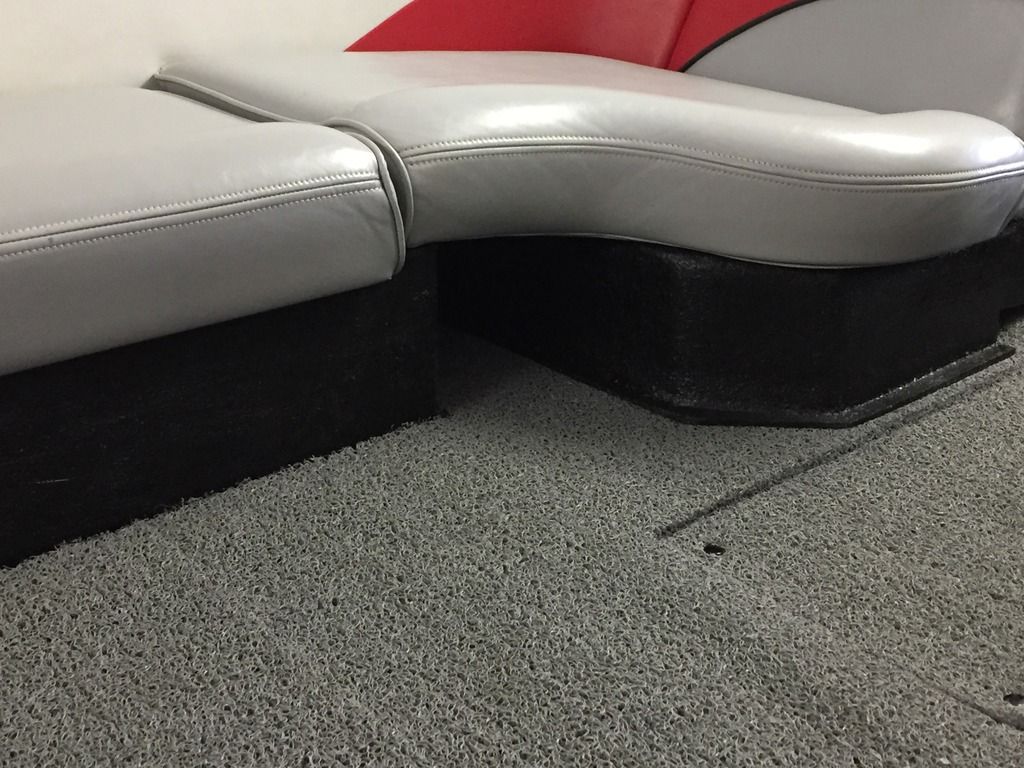 You can definitely see the seams if you are looking for them, I might buy bigger sheets later but these were 57 bucks a sheet and at 170 bucks for a whole floor you cant beat that for a starter project.